Projects
Green Spine
Introducing the Green Spine
The Green Spine is a new park and pedestrian-friendly route through the Church Street area. It links Lisson Gardens, Broadley Gardens, Church Street and the new Luton Street development. The Project was completed in August 2022
The Green Spine Update
The Green Spine has created significant improvements for the area, including a new play area for children, benches and further seating areas with tables, an outdoor gym for locals to enjoy and table tennis equipment to socialise with.
The space has been carefully designed to provide a more welcoming and safer-feeling environment, with improved lighting and the removal of dark and tucked away corners.
The new park has also seen additional greenery introduced to the area, including a number of new trees and various plants and shrubbery to improve air quality and attract birds and wildlife to the neighbourhood, increasing biodiversity.
The Green Spine's pedestrian-friendly route has proven a further welcomed addition, enabling a safer and more pleasant route away from traffic. The Park also connects to a new cycle route away from the main roads. Salisbury Street has become a quieter road, where vehicles can access the area on a safer and calmer road. Almost all of the parking spaces which had to be moved to make way for the new open space, have been re-provided close by.
The Green Spine is a lovely new place to walk, and the subsequent Phase 2, detailed below, will see the route extended.
Broadley Street Gardens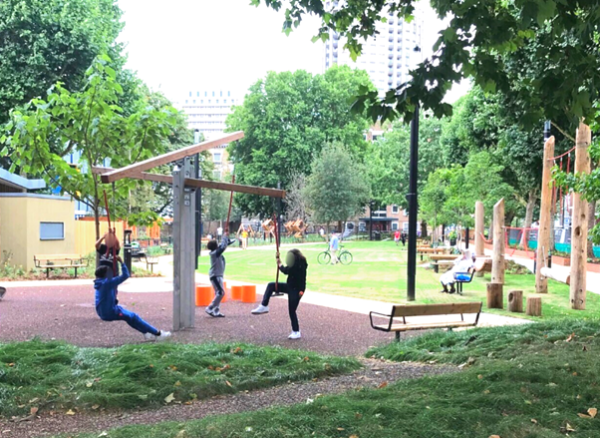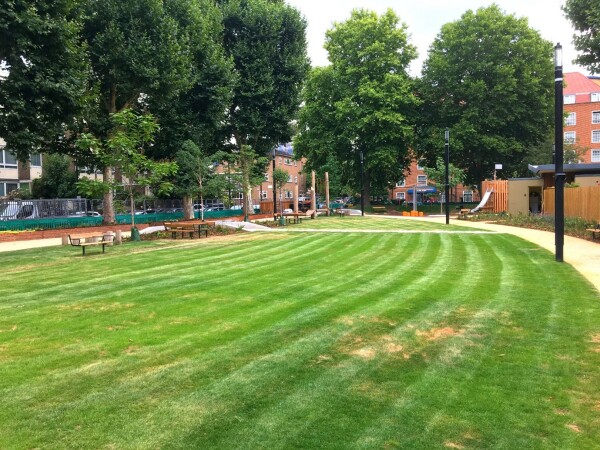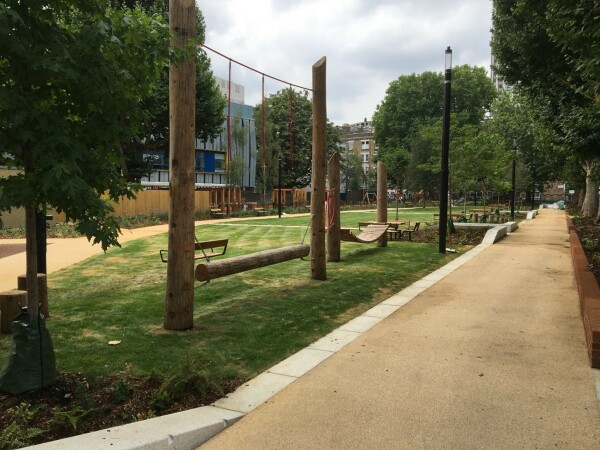 Lisson Street Gardens