How do I get funding?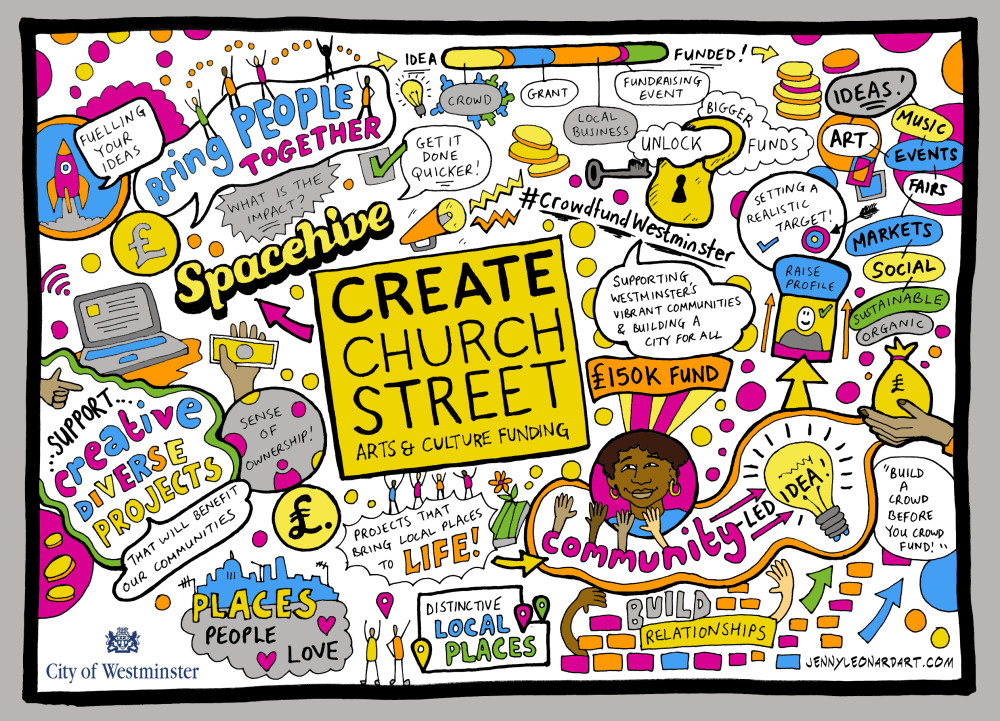 We are using our crowdfunding platform to decide which projects to support. You will need to pitch your project to the community and the projects that gather the most support will receive additional funding from Create Church Street. The beauty of this approach is that we will also be able to match your project to other funding streams where appropriate. There's more detail on Crowdfund Westminster.
Create Church Street is returning this Spring for another round to help Church Street ward residents and businesses to fund projects that benefit our communities. Applications for Create Church Street are now open, click here to apply.
Whether this is your first time creating a project or you're a seasoned community organiser, we have an online workshop which will be an opportunity to learn everything you need to know in order to create and run a successful crowdfunding campaign.
Deadline to pitch your project to funds for the Spring round: Thursday 25th March 2021.